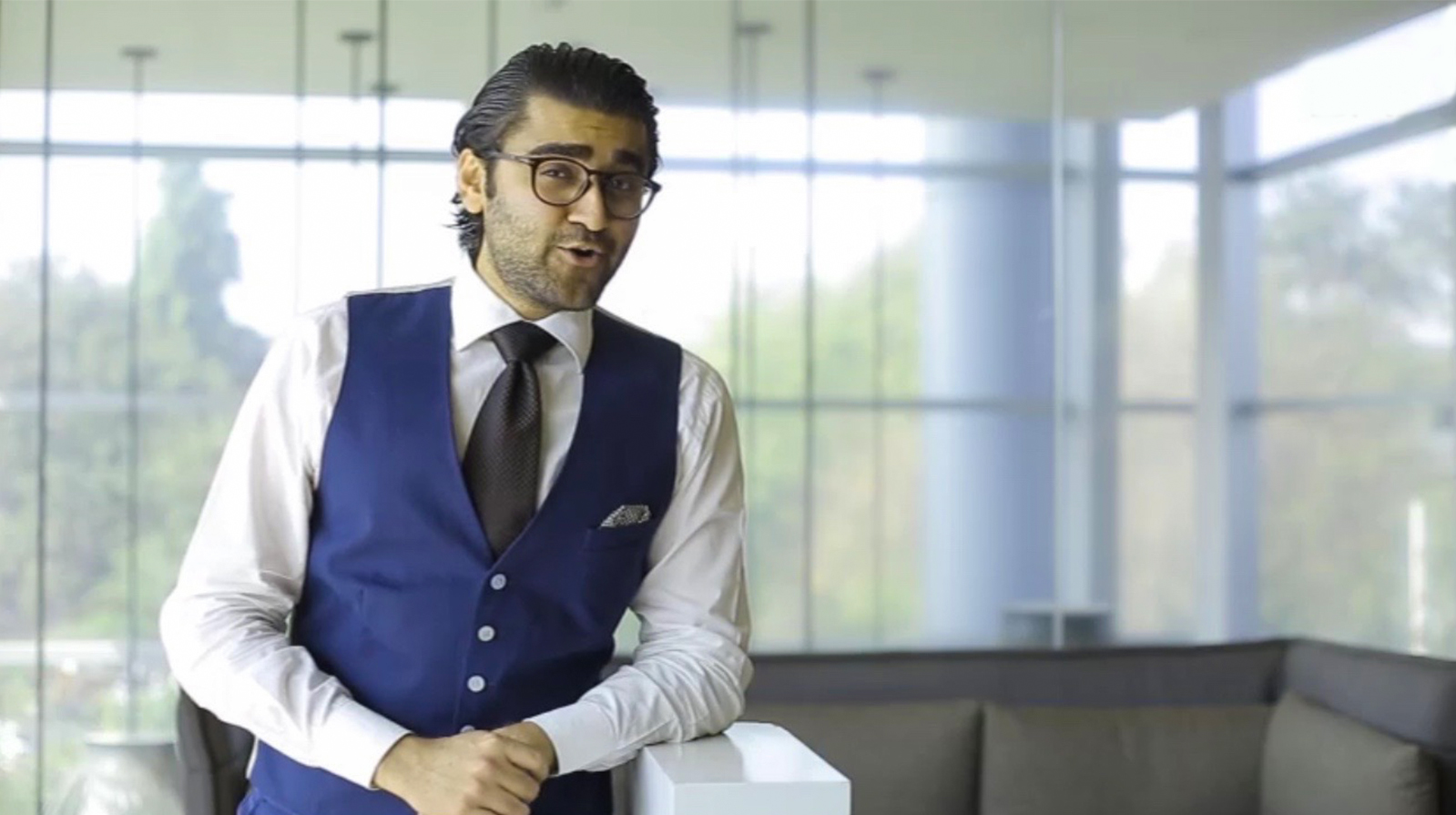 Yash Vasant
Co-Founder and Executive Director - BNI ( Ahmedabad and Baroda )
Know Me
The one word that would define me is "Passionate" and that is what I bring on to the table in all my ventures. My passion to make the difference and do things differently.
Name: Yash Vasant
Hometown : Ahmedabad
FAVOURITE QUOTE
The fear of falling is nowhere close to the magnificence of flying
With a degree in Neuroscience and Economics from Los Angeles, and having successfully started and handled 8 different businesses, he is today recognized as one of the youngest and leading speakers of India.
Yash is a growing authority on leadership psychology. With years of research, studying the best, traveling and engaging with leaders from across the world, he uses his communication skills to transform and inspire an audience. He has helped and groomed over 5000 business and social leaders in India.
His is passionate about helping the kids with lesser privileges in India, and has fed over 40,000 kids this year.
His vision is not just of self-transformation for an individual, but is to inspire an entire country to rise and step up.
He has worked as a visiting lecturer with a few colleges and has coached several aspiring yet troubled children looking to set their careers on the right track.
He is the founder of BNI in Ahmedabad and was recently recognized as the worlds youngest Executive Director of BNI. With over 20 International Awards under his belt, he aspires to bring about a change in his great country by influencing the influencers.
He is also the founder of ToD: Transport on Demand, which is recognized as one of the top 3 online logistics startups of India in 2017.
He has played the Hindustani classical flute for 15 years, and finds fulfillment in spending time riding his motorcycle and horses.
Co-Founder and Executive Director at BNI

June 2013 – Present (3 years 6 months) Ahmedabad Area, India

With over 188,000+ members worldwide, BNI is the largest business networking and referral marketing organization in the world. In 2014, BNI generated 6.6 million referrals resulting in US$8.6 billion dollars' worth of business for its members. BNI was founded in 1985 by Dr. Ivan Misner. The organization has over 7,000+ chapters throughout every populated continent of the world.

BNI Ahmedabad is becoming a blueprint for excellence across the globe and will continue to do get results for the members under the leadership of Mr Nitish Agarwal. He is responsible for the day-to day running of the business with a particular emphasis on sales and business development. Making sure that the business continues to grow by way of developing new chapters whilst maintaining its existing member base.

ToD was born to unshackle the logistics industry from the viciousness of prices that would probably drive Adam Smith crazy (no market regulation), untimely delivery, the right of the driver to say no or not to show up or even pick up your call or more importantly the proof of delivery.

The freight forwarding division was incorporated in the year 2004 under the leadership of Sunil Saha. The Company is capable of handling large Import/Export shipments. Services rendered include imports and exports via Sea and Air, documentation and related to Port/Custom activities.

Partner AT Vasant Warehousing Solutions & Vasant Logisitcs

January 2004 – Present (12 years 11 months) India

Vasant logistics handles cargo ranging from a small transistor to a high value 60" LED television. The company takes pride in servicing clients such as Sony India Pvt. Ltd., Philips India, Castrol India to name a few. Vasant logistics undertakes specialized home delivery for retail major Reliance Retail Limited in Ahmedabad and Jamnagar.

The Warehousing division started in the year 2003 with 16000 sq.ft. warehouse provided to LG electronics in Rajkot. In 2006 the service was extended to Ahmedabad warehouse with an addition of 50000 sq.ft. The Company under the leadership of Pradip Dasgupta manages Warehousing and provides 3 PL & 4 PL services for Reliance Retail Limited and Kuehne + Nagel in Ahmedabad.

Fit U is a game changer for every aspect of your life. It is designed to help you amplify your potential and be the absolute best you possibly can. Fit U is a 3-month comprehensive fitness program aiming to build a community of fitness freaks and provides an extraordinary system that ensures all the members meet their personal fitness goals. Fit U is not about losing weight. Our goal is to surround you with a league of super achievers; those are the kind of people Fit U attracts. No matter where you stand today, there is always room to do just a little better when it comes to our bodies, relationships and estates.
Gains
Goals:

To spark an intellectual revolution in the country. To touch the lives of 10 million people by 2025 through public speaking forums, seminars and technology, all with the one overarching sentiment of building pride in oneself and thereby eliminating the suffering that most people go through.

With BNI the goal is to reach 10,000 businessmen/women of the city, and help them not just grow their business but also raise the standards that we set for ourselves. To bring about a change in the way we do business, not just the money we make. To travel the world, make meaningful relationships, work hard, love strong and live satisfied.

Accomplishments:

A degree in Neuroscience and Economics from the University of California Los Angeles. Has founded 4 different organizations, which have each made a mark in their respective fields. Has received over 25 national awards for commendable services in Logistics. Recognized internationally for public speaking.

With over 30 international awards for excellence in BNI, BNI Ahmedabad has been ranked the number #1 region in the world, and was recently recognized as the top 10 regions in the world to consistently remain at the top spot.

Interests:

Reading, primarily on: Science, The Human Mind, Behavioral Psychology, history, and mythology.

Music: jazz, rock and roll

Writing, playing the flute, horseback riding, dogs, adventure sports, traveling, adrenaline junky with a love for Sharks, wildlife and interesting people.

Networks:

BNI Ahmedabad, UCLA Alumni, BNI India, BNI International, Member FFFAI, WCA, clients spread across the US, Africa and Europe Friends and family in the US, Australia and Latin America. Schools and Universities in India, Government: Administrative and Legislative, and corporates in Gujarat.

Skills:

Ability to simplify and then communicate seemingly complex ideas

Connecting to large audiences for elongated periods of time

Financial structuring and a strong legal understanding

Team building, team motivation

Visioning, structuring and executing new business ideas

Negotiation

Can play the Indian Classical Flute

Trained magician and bartender
Contact
Call me on
+91 96870 06789